Services – Analog Circuit Design, Layout, Digital Circuit Design and More
IC Enable is a premier design, and layout services company.
Our team has experience with full-custom chip layout, seamlessly taking our customers from planning to top-level PG hand-off. With extensive experience in analog circuit layout techniques related to critical matching, shielding, sensitive routes, high voltage, RF requirements, and routing considerations, the IC Enable model allows us to supply clients with the needed additional capacity and expertise for layout and design projects. 
With industry-leading specialists at hand, IC Enable provides: 
Technical training for

both entry-level and experienced IC Designers 

Local and remote staffing 

Targeted resource management

Innovation, automation, and flexibility

Project Management
Analog Circuit Layout
Extensive experience with Analog circuit layout
Critical matching strategies, shielding, sensitive route considerations, high voltage, RF requirements, etc.
Experienced in all levels of complexity from cell level to top level
Analog Circuit Design
Mixed Signal, LDO, amplifiers, LNA, OTA, ADC, DAC, Bandgap, PLL, POR
Mixed mode simulations, Verilog modeling.
Circuit simulation in SPICE, Spectre, FastSpice.
Digital Circuit Design
RTL VHDL coding and test bench verification
Verilog gate level net list manipulation, including complex ECO metal changes
Simulators – Modelsim, Cver, VCS, Silos
Synthesis – Design Compiler, Design Vision by Synopsys
STA – Primetime, post layout timing closure
DFT Compiler, ATPG, Scan-insertion, JTAG, Boundary Scan
Digital Design (RTL Design) and Verification
RTL design in Verilog
RTL design from specifications, e.g. UART, I2C, SPI, CAN.
Functional simulation using VCS, NCSim, Xcelium.
Design Verification using UVM. Constrained random, coverage driven, assertion based verification. LEC using Formality
Digital Physical Design
Synthesis, SDC constraint development
Synopsys Design Compiler, ICC. Cadence Genus, Innovus
Floor planning, CTS, STA, timing closure
Parasitic extraction, physical verification
Scan-insertion, JTAG, Boundary Scan, ATPG
Design Process Migration
Need to move a key design to the next process node but don't have the resources? Let us migrate it for you.
Full Custom ASIC Design
Mixed signal design expertise.
Turnkey ASIC design, from high level chip specifications to GDS.
Technology selection consultation.
Medical, consumer, and automotive space.
Packaging, test, and qualification consultation.
Integrated Circuit Layout
Experience in technologies from 250nm to 3nm (FinFET).
Foundry technologies include Skywater, TSMC, SMIC, Tower, XFab, GF.
Experience in analog mixed-signal and custom digital.
Block level to SoC Floorplanning.
Low noise designs, RF, Defense/Space, medical devices, power management.
Technology Development Design and Layout
Technical Knowledge in Key Areas

RF Experiments
ESD: Electrostatic Discharge
SML: Spice Modeling Structures
IYM: Integrated Yield Manufacturing
WLR, GOI, Packaging, Process Exp.
Analog and Mixed-Signal Layout

Test chip generation (custom and IP which does automatic test module generation)
K2™, Assura™ DRC and LVS
CDK PCELLs, Custom PCELLs
Partner with Engineers to Customize Layout Solutions
Process Flow and Device Knowledge
Release to Manufacturing (Pattern Generation)
Design to Manufacturing Flow Execution
Design to Manufacturing Design Flow Optimization
Product Engineering
Device Characterization
Test Program Development and Optimization
Test Program re-Targeting
Recruiting Services
Looking for specific skills? Let us help. We are constantly recruiting to supply the best talent to our customers. Whether it is on a contract basis or for full time employment, we can find and screen candidates in all skill areas.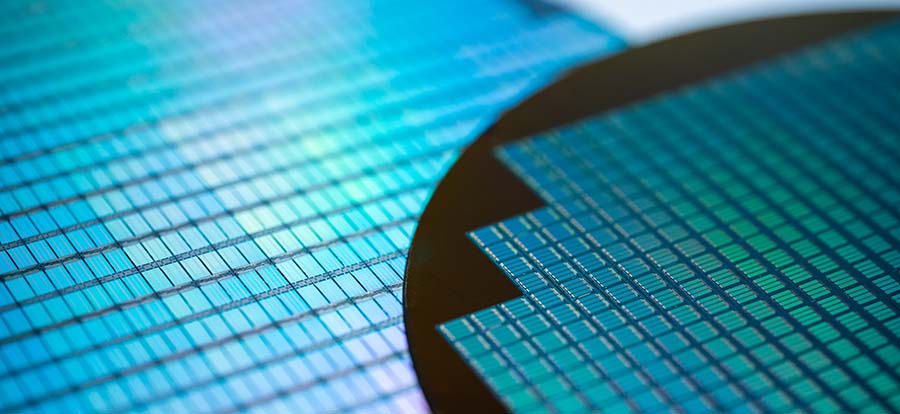 Testimonial
"Analog design is such a specialty that you always worry if a provider has the requisite skills to be able to do what's needed. And whether they'll be able to adapt to the practices we have. We've always had good luck with anybody that IC Enable supplied. So, we've always gone back to them because there was a high degree of trust that they knew how to screen people appropriately for the task at hand."
– COO, Palma Ceia SemiDesign